"Honda"
***** (K|C|F) *****
[ Other    Cars ]
[Honda Motor Co Ltd (本田 技研 工業 株式 会社) Honda Giken Kōgyō Kabushiki Kaisha]
H O N D A    (ホンダ/本田)
Models :  The Honda That's; Today & Zest.
***************
    T h a t ' s
(2002 – 2006)
The Honda That's was manufactured for the Japanese Domestic Market (JDM) only.  The car has a 5-door 'tall wagon' modern style hatchback body, with considerable height given its limited length and width.  It was sold at Honda Japanese dealerships 'Honda Verno' and 'Honda Clio', which have since been discontinued in favour of Honda Cars dealerships.
Honda That's    (1:43 Ebbro scale model)
The That's is based on the Series JB5-8 Honda Life platform, and comes in both front-wheel drive (FWD) and all-wheel drive (AWD) versions, and it shares the Life's E07Z 3-cylinder inline, 656cc engine, available in either naturally aspirated (38 kW) or turbocharged (47 kW) versions, the latter version was dropped in 2006 with the arrival of the turbocharged 'Honda Zest'.  All versions only come with a 3-speed automatic transmission.
The That's went on sale in Japan on February 8th 2002 with prices starting at ¥ 1,034,000.  On October 15th 2004, Honda released a special version, slashing the price to ¥ 900,000 which resulted in a 200% increase in sales.  A minor facelift took place in 2006, with the facelifted That's debuting on March 22nd, at the same time the turbocharged version was dropped.  Total production of the car ended in 2006.
***************
   'Today'
(1985 – 1988)
The Honda Today was first produced in 1985 as a 3-door hatchback on a wheelbase of 2,330 mm (91.7 in) and was replaced by the 'Honda Life' in 1998.  The Today represented a re-entry into kei-car production for the first time since 1975.  The Today was initially launched with 3 different model specifications, with the entry model being model 'F', followed by a model 'M' and the top of the range 'G'.  The Today was only intended for the Japanese domestic market.  It was introduced at newly established Japanese dealerships called 'Honda Primo' locations.  The flat roof hatchback design appearance was available with either a 4-speed manual or a 3-speed automatic gearbox, powered by a water-cooled 2-cylinder Honda EH series OHC 545cc engine, the same as used in the Honda Acty kei-truck.
1985 Honda Today    (Original Model)
In a market where 3-cylinder engines were the norm, the 2-cylinder unit became outdated and was replaced by a 3-cylinder 4-valve E05A 547cc engine by February 1988.  The rear axle was a torsion beam with coil springs.  Together with the new regulations in March 1990 the bumpers were enlarged to give the car a length of 3,295 mm (129.7 in) and the engine was enlarged to 656cc.  By April 1990, came a permanent 4WD version with an independent rear axle.
1993 Honda Today    (4-door series JA)
In January 1993, a re-designed Honda Today was announced.  The car did not have a hatchback, in its place was a trunk lid that opened downwards to form a tailgate, the rear window did not open.  The interior was not symmetrical, the driver's seat being slightly larger than the front passenger seat.  This feature was decided on after research indicated that the car's target audience were mostly single young women who often drove alone, with little need for cargo space.  Initially only available as a 2-door, in May 1993 a 4-door version was added, named the 'Today Associe'.
Honda Today Associe    (Gi JA4)
The 1993 Today was available with two engines, a standard 656cc 3-cylinder fuel injection engine, and a high output version of the same engine with MTREC technology, borrowed from the Honda Beat.  Both engines were available with either a 5-speed manual or a 3-speed automatic gearbox.  All wheel drive (AWD), using realtime 4WD technology was available with the 'Q' trim level.
Honda Today   (2-dr sedan tailgate)
For the Today's early 1996 facelift, Honda eliminated the tailgate rear door, and replaced it with a traditional hatchback.  This necessitated some redesign to the rear end, because the rear window had originally wrapped around to the sides.  One characteristic shared with both generations was the use of only one windscreen wiper arm for the front windscreen due to the vehicles small dimensions.  When the kei-car regulations changed in October 1998, the Today was finally put to rest.
[ Media Appearances ]
The Honda Today featured frequently in Kōsuke Fujishima's 'You're Under Arrest' as the main transport for the lead characters.  The vehicle featured was a highly personalised 'minipato' (police mini patrol car) with modifications such as nitrous oxide, turbocharger and other mods, and with a 'Honda Motocompo' folding bike stowed in the rear compartment.
  The "Honda Today" in Computer Games :
Honda Today in Kat's Run – Zennihon K Car Senshuken 1995: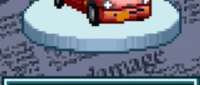 Today in Choro Q Park 1998: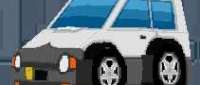 1985 Today in Runabout 2, 1999: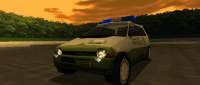 '86 Today in Taiho Shichauzo: 'You're Under Arrest' 2001: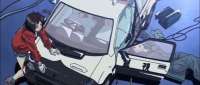 '85 Today in Gran Turismo 4, 2004: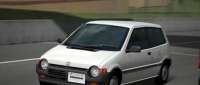 '85 Today in Gran Turismo 2009: 
  '85 Today in Gran Turismo 5, 2010: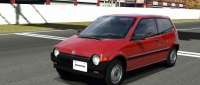 '85 Today in Gran Turismo 6, 2013: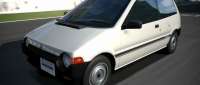 ***************
    'Zest'
(2006 – 2012)
The Honda Zest is mechanically identical to the 5th Generation Honda Life.  Equipped with a turbo charged engine, 3-cylinders, and 4-doors, it was the first kei-car available with optional side curtain airbags.  It was available in two distinct versions,  'Zest' and 'Zest Sports'.  During 2008, the Zest Sports was replaced with the 'Zest Spark'.
Zest Sports Zest Spark
Honda enlisted J-Pop mega-star Ayumi Hamasaki to promote the Zest Spark.
  The "Honda Zest" in Computer Games :
2006 Honda Zest in Rush N Krush 2015: 
******* (終) *******