"Media"
***** (K|C|F) *****
  [  

M  E  D  I  A

  ]
K-MEDIA includes MANGA ( 漫 画 ), Comics, Cartoons & ANIME ( アニメ ) hand drawn or computer animation, ART, FILMS & ADVERTISING.  It also includes Computer Gaming, Scale Models and some Quirky Names !!
[ 

Advertising

 ]
Malcolm Bricklin imported Subaru 360's into the USA in the 1960's.  'A genius advertising guru' ( aha !! ), he coined the nifty advertising slogan 'Cheap & Ugly Does It !!'.  Just what the Subaru 360 in a fish tank depicts escapes me !!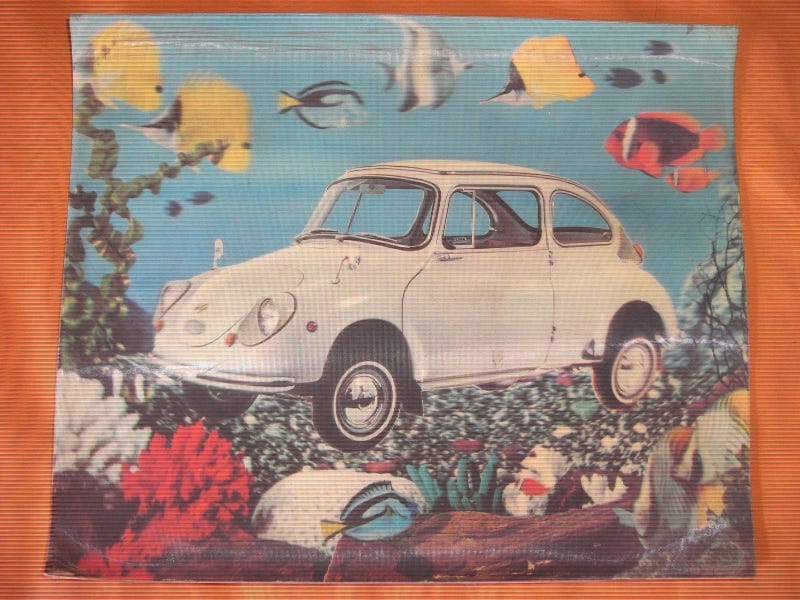 [ Celebrity  Endorsements ]
Daihatsu Mira e:S    ( Bruce Willis )
Honda Z     ( ZZ Top )
Subaru 360   In Japan all sumo wrestlers are celebs !!
Suzuki Wagon R     ( Leonardo DiCaprio )
[ Brochures  &  Leaflets ]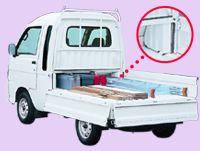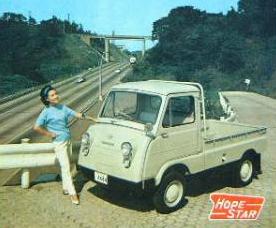 [ Computer  Games ]
Kat's Run: Zen-Nippon K Car Senshuken ( キャッツ ·ラン全日本 Kカー 選手権 )  Is a racing video game which was released exclusively in Japan in 1995.  All the playable vehicles are kei-cars.  There are 2 play modes and a choice of 10 drivers, 10 cars and 4 courses.
  'Kei-Cars' in

Computer Games

. . .
Source

 :

INTERNET GAME CARS DATABASE

 ( 

IGCD 

)
'Autozam'    ( 
オートザム 

)

 AZ-1: 
  Scrum: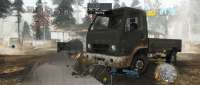 'Daihatsu'  ( 
ダイハツ 

)

Bee: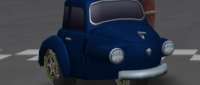 Copen: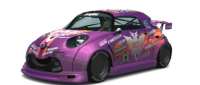 Cuore: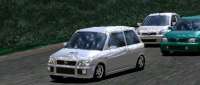 Cuore Van: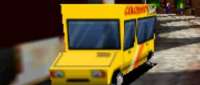 Hijet Pickup: 
  Hijet Van:
  Max: 
  Midget l: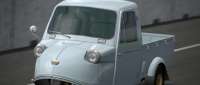 Midget ll: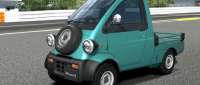 Mira: 
  Mira Gino: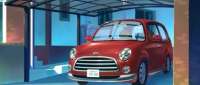 Move: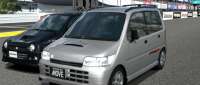 Move Conte: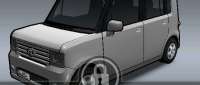 Move Latte: 
  Move Naked: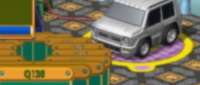 OFC-1: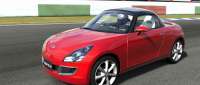 Opti: 
  Terios Kid: 
'The Fuji Motor Co.' ( 
富士自動車 

)

Fuji Cabin: 
'Honda'( 
ホンダ 

)

600 Coupé: 
  Acty: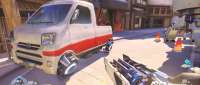 Beat: 
  Life: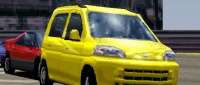 Life Step Van: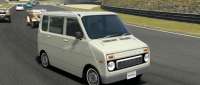 Mugen Beat: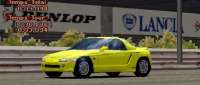 N-Box: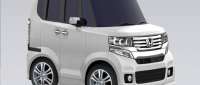 N-One: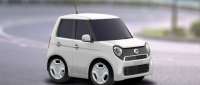 N360: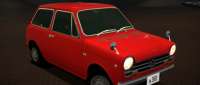 S500: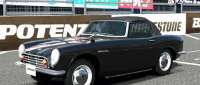 S600: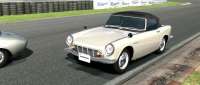 S660: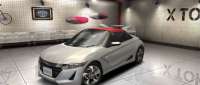 Stepwagon: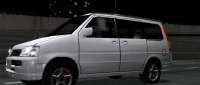 T360: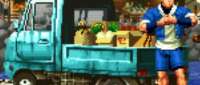 TN-V: 
  Today: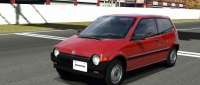 Vamos: 
  Z: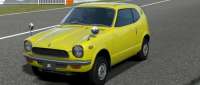 Zest: 
'Mazda'  ( 
マツダ 

)

Carol 360: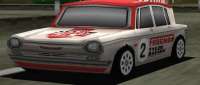 R-360 Coupé: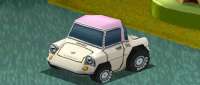 'Mitsubishi'  ( 
ミツビシ 

)

eK Wagon: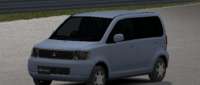 i: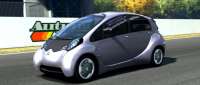 i-MiEV: 
  Minica: 
  Minicab: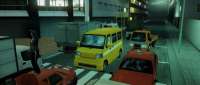 Pajero Mini: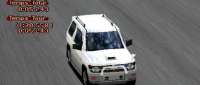 'Subaru'  ( 
スバル 

)

360: 
  Pleo: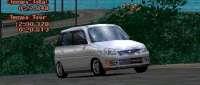 R-2: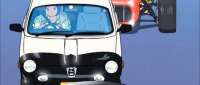 R1: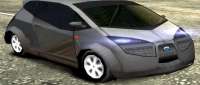 R2: 
  Sambar: 
  Vivio: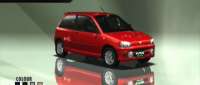 'Suminoe'  ( 
スミノエ 

)

Flying Feather: 
'Suzuki'  ( 
スズキ 

)

 Alto: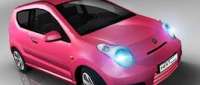 Alto Lapin: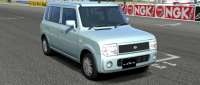 Alto Works: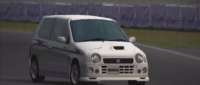 Cappuccino: 
  Carry: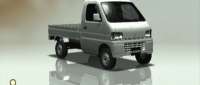 Cervo: 
  Every Van: 
  Every Wagon: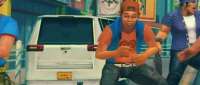 Fronte Coupé: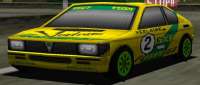 Hustler: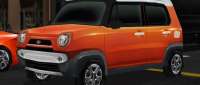 Jimny: 
  Kei: 
  Mighty Boy: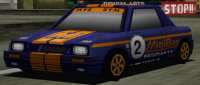 MR Wagon: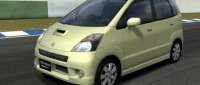 SJ: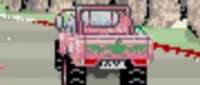 Wagon R: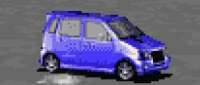 [

A

R

T

 ]
[ 

The  Daihatsu  Fellow  Buggy  in  Art

 ]
The beautiful watercolour paintings of Mazda designer 'Miki Nakajima'.
1960 R360: 
  1962 Carol 360:
  1992 AZ-1: 
  [

Films  &  TV

 ]
'Malcolm' (1986): 
 ( Australian ) cult film ( 90 minutes )
The film involves a pair of bank robbers whose getaway car is a specially converted Honda Z.  The car splits in two and both halves can be driven independently with disastrous results !!
3 or 4 cars were used in the film, the 2 halves being powered by motorbikes !!
 [ Books,  Magazines  &  Manga ]
Japanese Mini Truck: An Introduction to all things kei truck by Mark Roehrig.

The 1950's to 1970's eras 360cc kei-cars all in one issue @ ( ¥838 / £6.16 )
 Choose Your kei-car Magazines ( ¥780/£5.86 ) 
[ B e s t   K e i – c a r   M a g a z i n e s ]
Kei Cars Special: Kei-car magazines are available in the UK but they are very expensive.

The film 'Taiho Shichauzo' ( 逮捕しちゃうぞ ) 'Your Under Arrest !!' is also a popular Manga series.
The police car carries a Honda Motocompo fold-up moto in the boot.
  It's driven by police girls Natsumi & Miyuki.
'MECHADOC' is a popular Manga and Anime series.  It famously uses a Suzuki Cervo which is referred to as a 'minipato'.  This is basically an english phrase meaning 'mini patrol car'.
( Pictures from the 'Narutaru' manga series by 'Mohiro Kitoh' )

In the 'Shuichi Shigeno' manga and anime 'Initial D', as well as the 'Arcade Stage' games, 'Sakamoto' of the 'Northern Saitama Alliance' drives a modified red Suzuki Cappuccino.
 
In the 2004 anime series 'Sgt. Frog, Private 2nd Class' Tamama wears a reverse 'shoshinsha' on his stomach and head, this is in reference to Tamama's status as the youngest, lowest-ranking member of the 'Advance Recon Mission Preparatory Invasion Terror ( A.R.M.P.I.T. ) platoon' !!
[ Scale    Models ]
1955 Flying Feather 1:43 
  1963 Daihatsu Midget 1:43 
  1968 Subaru 360 Young-SS (K111) 1:24 
1986 Daihatsu Leeza Turbo 1/24 
  1988 Daihatsu Mira TR-XX Aero 1/24  
  1991 Honda Beat 1:43 
    1993 Subaru Vivio Safari Colin McRae 1/64  
  1994 Suzuki Cappuccino 1:43 
  1995 Autozam AZ-1 concept 1:24 
  1996 Daihatsu Midget Mkll 1:24 
  2012 Daihatsu Copen 1:24 
Daihatsu Fellow Buggy: 
 ( 6-wheeler assembly kit )
[ S l o t   

C a r s

]
The Honda 600 and smaller kei-cars like the Honda N360 & Mazda R360 are built on modified 1/43rd scale Carrera Go! chassis.
#########################
  ( The Tomy Co. Ltd. )
  Takara Tomy is a Japanese toy manufacturer, whose products are sometimes referred to as the 'Matchbox toys of Japan'.  The company was formed on the 1st March 2006 by a merger between 'Tomy' (founded in 1924) as 'Tomiyama', changing their name to Tomy in 1963 and their long-time rival 'Takara' (founded in 1955).  The company has its headquarters in Katsushita, Tōkyō.
In 1970, Tomy started to produce its Tomica line of diecast vehicles.  Although various scale sizes are made, the Tomica name is normally associated with the 1/55 ( 3″ ) sized models.
1/55  Suzuki Carry 'noodle sellers truck'  
 Black box ( pre-1984 ) No45.
( From 1988 all boxes including older remakes were Red & White )
1/56 Mitsubishi Minica 'Diving School' 
 Red & White box (post 1984) No71.
#########################
[ Quirky  Names ]
Daihatsu Naked;   Daihatsu Opti Aerodown Beex;   Honda N-Box Slash;   Honda That's;   Mitsubishi Lettuce;   Mitsubishi MUM 500 Shall We Join Us;   Nissan Dayz Roox;   Suzuki Every Joy Pop Turbo;   Takeoka Abbey Carrot !!
Suzuki deserve special mention for the :   Suzuki Alto Beam;   Alto l'Èpo P2;   Alto With; & the   Alto Works Turbo F Limited ie/s.
***** (終) *****