"Overview"
***** (K|C|F) *****
J A P A N E S E
M i c r o

–

 

 

–

C a r s
O v e r v i e w
[ 1955 ~ to date ]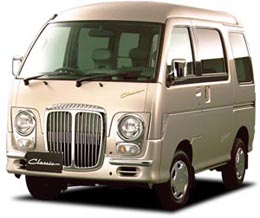 A pictorial look into the rarely seen genre that is 'JAPANESE | MICRO | CARS' and their special place in the post-war era of a Japan struggling to bring itself back from the abyss of defeat to the modern society that it is today.  Although helped somewhat by the Japanese Governments desire to produce a cheap and easily affordable "people's car", the legacy of which is still being carried on today.
Micro-cars in Japan are called "kei-jidōsha"
"kei-jidōsha" is often shortened to "Kei-car" or "K-car", it literally means "light car" and is pronounced as in the letter "K".  It is a Japanese category of small vehicle of 660cc or less, they include passenger cars, microvans, pickup trucks and even sports-cars and 4×4's.
J a p a n e s e | K e i | C a r s . . .
. . . have to adhere to a set length, width, height and weight which is strictly controlled by the Japanese Government, which today is as follows:
Maximum:  Width 4.9 ft.   Length 11.2 ft.   Height 6.6 ft.
In May 1955 the Ministry of International Trade and Industry (MITI) announced a promotional program entitled the "People's Car", calling upon industry to create: "A 4-seater with a top speed of 100 kph (62 mph), priced at ¥150,000 (£1,145)."
The engineers of the Nakajima Aircraft Company developed the first truly successful kei microcar (above), namely the 'Subaru 360' ( 1958 – 1971 ).
The Suzuki Wagon R (below), is the best selling kei-car in Japan since 2003.
"Kei" micro-cars are designed to comply with Government tax & insurance regulations, and in most rural areas are exempt from the requirement to certify adequate parking is available.  Some roads are also specifically marked 'kei-cars only', due to their narrow width.
####################
Japanese  micro-cars  have  special  number  plates . . .
                
(Yellow for private cars)        (Black for commercials)
####################
Since  WWll,  engine  sizes  have  changed  3 times . . .
360cc Era (1949 – 1975) 
 e.g. 1955 Suzulight
550cc Era (1976 – 1990) 
 e.g. 1976 Daihatsu
660cc Era (1990 ~) 
 e.g. 2006 Subaru
####################
Early  Manufacturers  include . . .
Auto Sandal (1947 – 1954) 
Cony Cars (1955 – 1965) 
The  Fuji  Motor  Company  (1957 – 1961)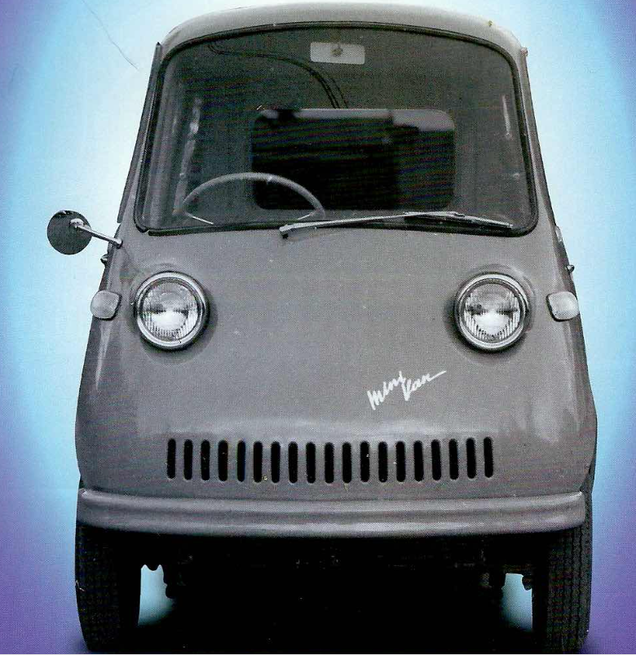 Hope Star (1952 – 1974) became Suzuki
Nihon Nainenki Co. (1961 -1962)
NJ / Taro (1954 – 1955)
Suminoe Manufacturing (1951 – 1955) 
Suzulight (1955 – 1969) became Suzuki 
####################
Fleeting  marques  include . . .
  

Mitsuoka Motors

    
( The  Mitsuoka  Ray  was  produced  from  1996 – 2004 )
 

Smart

( Daimler AG )   
(The Smart K was produced from 2001 – 2004)
   Yamaha Motor Co Ltd :   
(Only 3 Yamaha Ami's of a projected 600 were produced around 1997)
####################
The  Manufacturers  today . . .
(With a cross-section of the models)
AUTOZAM (Mazda)        ( 
アウトザム 

)

Carol 
  Scrum 
  Wagon 
DAIHATSU        ( 
ダイハツ 

)

Esse 
  Leeza 
  Move 
HONDA      ( 
本田 

)

N360 
  Life 
  Today 
MAZDA        ( 
マツダ 

)

Chantez 
  Flair 
  Laputa 
  MITSUBISHI         ( 

三菱 

)
Minica Toppo (Saloon) 
  Minica Toppo (Van) 
NISSAN         ( 
日産 

)

(Nissan only sell badge-engineered 
 Mitsubishi & Suzuki models)
SUBARU        ( 
スバル 

)

R1 
  R-2 
  Vivio 
SUZUKI          ( 
スズキ 

)

Alto 
  Lapin 
  Palette 
  TOYOTA          ( 
トヨタ

)

(Toyota Pixis Mega's are badge  
 engineered Daihatsu Wake's)
####################
K e i

|

M i c r o

|

T r u c k s  . . .
Micro-trucks are known as "kei-tora", "tora" being a poorly contracted version of the English word  "truck" (torakku).  They cost as little as ¥1,000,000  (£6,400) or less !!
The main manufacturers, models and No of Generations . . .
Daihatsu Hijet (10G's) 
  Honda Acty (4G's) 
Mitsubishi Minicab (8G's) 
Subaru Sambar (7G's) 
  Suzuki Carry (11G's) 
Trucks come in a wide variety of styles for just about every use imaginable, such as :  Agriculture; Hunting, Fishing & Construction.  There are many body configurations including, Vans, Pickups and many specialist uses, here are a few . . .
Twin Cab 
  Cherry-picker 
  Tipper-truck 
Motor-home 
  VW Classic 
  Fire-truck 
Canvas-back 
 Citroen"H"Classic 
 Stretcher-bearer 
Wagon 
  High-top 
  Refrigerated 
Mobile-shop 
  Road-works 
  Wood-back 
Walk-thru' Van 
 Camping-car 
 Wheelchair-carrier 
####################
S p o r t s    C a r s  . . .
The Sports micro-car was born by the "bubble boom" in the latter years of the 1980's, although a few cars with sporting aspirations had appeared prior to this.
Saloon  cars  with  sporting  pretensions include the . . .
(1968) Suzuki Fronte SS 
  (1969) Subaru Young SS 
(1970) Honda Z Coupé 
  (1971) Suzuki Fronte Coupé 
(1987) Suzuki Works RS-R 
  (1989) Daihatsu Mira TR-XX 
(1989) Mitsubishi Dangan ZZ-4 
  (1992) Subaru Vivio RX-RA 
####################
 P r o d u c t i o n     S p o r t s     C a r s    
Suzuki Cappuccino 
 (1991 – 1997)
Honda Beat 
 (1991 – 1998)
Autozam AZ-1 
 (1992 – 1995)
Daihatsu Copen 1G 
 (2002 – 2012)
Daihatsu Copen 2G 
 (2014 – date)
Honda S660 
 (2015 – date)
Caterham Seven 160 
 (2016 – date)
####################
&  not   forgetting  . . .
T h e  

  

' 

s
The  SUZUKI  JIMNY

  (
1970 ~

)

1st Generation 
 2nd Generation 
 3rd Generation 
The Mazda AZ – Offroad is a re-badged Suzuki Jimny 
The MITSUBISHI PAJERO MINI (

1994 – 2012

)
The Nissan Kix is based on the Mitsubishi Pajero Mini 
Most micro-cars and trucks today are available in 4WD or AWD (all-wheel drive), there is even a craze for extreme off-roading:
The 1989 Mitsubishi Minica Dangan ZZ (above) has a 657cc turbocharged 3-cylinder engine with 5-valves per cylinder that revs to 9,500 rpm and a computer-controlled AWD system that later appeared in the 440 bhp Mitsubishi Lancer Evolution !!
It is well known that Japanese micro-cars make good test beds for their bigger brothers !!
####################
****** (終) *****