Contact
******* (K|C|F) *******

  ***************
[ C l u b   C o n t a c t s ]
(Why not try these websites for more details / info & forums)
***************
[Daihatsu  Copen]

 http://www.copenworld.com/community/

Copen Owners Club: http://www.copenownersclub.org.uk/
Daihatsu Copen official website (in Japanese): https://copen.jp/
***************
 [On Facebook] 
S/Cappuccino France: https://www.facebook.com/suzuki-cappuccino-france-102102536495376/
Daihatsu Hijet OC: https://www.facebook.com/Daihatsu-Hijet-Owners-Club-430089410345322/
Honda Acty: https://www.facebook.com/Honda-acty-1541973612750926/
Kei Car Club: https://www.facebook.com/keicarclub/
Kei Cars Club Europe: https://www.facebook.com/Kei-Car-Club-Europe-422367731271497/
Kei Car Club New Zealand: https://www.facebook.com/Kei-Car-Club-NZ-166897406990038/
Kei Cars Fanzine: https://www.facebook.com/keicarzine/
Kei Cars (Guatemala): https://www.facebook.com/Kei-Cars-335228656668634/
Microvan Mini Truck Club (Europe): https://www.facebook.com/groups/1563060064003248/?fref=nf
Suzuki Carry Club (Indonesia): https://www.facebook.com/SuzukiCarry/
***************
[Honda  Beat]
Honda Beat Club America: http://hondabeat.com/beatinfo.php
The Unofficial UK Honda Beat Club: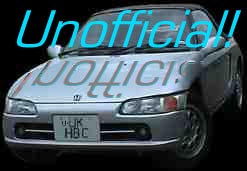 http://www.u-ukhbc.co.uk/aboutus.htm
***************
Kei Kars in the Park: 
 http://www.kkitp.com/
***************
 [Suzuki   Cappuccino]
La Cappuccino en France: 
 http://lacappuccinoenfrance.forumactif.org/
ClubCappo & the Cappuccino Owners Club:https://www.clubcappo.co.uk/
S.C.O.R.E   
Suzuki Cappuccino Owners Register for Enthusiasts: http://www.suzuki-cappuccino.com/
***************
 About the author …
  S t e v e  'A'    aka 'Stechan'
Please note: The Kei|Cars|Fanzine website is purely a non-profit making hobby website (no adverts) and long may it stay that way !!  It was previously called 'Kei-Car-World' (with over 30,000 hits recorded).
 My first bubble car !!
 Steve is the sole compiler and editor of the K|C|F website and welcomes any photos and comments from fellow enthusiasts, with any ideas for future articles or the future direction of the site.
& finally …
Introducing ' L  i  z  z  y '  
  the K|C|F mascot !!
******* (E & O E) *******