"Suzuki Alto"
***** (K|C|F) *****
 
[ The  Suzuki  Alto ]
Suzuki Alto 1979 – present day (昭和54-今日 スズキ·アルト)
The Alto has always been popular because of its low price and good fuel economy.  The model, currently in its 8th Generation, was first introduced in 1979 and has been built in many countries worldwide.  The 'Alto' badge has often been used on different cars in Japan and in export markets, where it is considered a city car.
[
Badge History
]
In Japan, the Alto badge was originally meant to be for the commercial use version of the Fronte passenger car.  When introduced, the Alto was only available as a 2-door light van and with bare-bones equipment.  However, Suzuki had never used the Fronte badge in export, and chose to call all versions Alto abroad.  Most early export Altos were thus technically speaking rebadged Suzuki Frontes.  These were often exported with changes such as enlarged engines and sometimes modified bodywork.  The Alto badge gradually took over in Japan as well, as the distinction between kei commercial vehicles and passenger cars was diminished in early 1989.  The Fronte line was retired in March 1989.
The 1st Generation (1979 – 1984)
Suzuki Alto 1G (SS30/SS40)  
  (front-view)
The 1st Generation (SS30V/40V), introduced in May 1979, was a 3-door cargo version of the Fronte passenger car, equipped with a folding rear seat.  Front suspension comprised of coil struts, with leaf springs at the back.  The steering was of the recirculating ball type, and it had drum brakes on all 4 wheels.  On introduction, the Alto received the T5B 2-stroke 539cc (32.9 cu in) (SS30) 3-cylinder engine, producing 28 PS (21 kW) @ 5,500 rpm.  The Alto was a micro sensation when introduced, largely due to its rock bottom price of ¥470,000 (£3,427).  This low price was made possible by a number of Japanese special concessions for commercial vehicles, most notably the engine did not require twin catalysts.  Two less doors provided another saving, as did the exemption from commodity tax.  The Alto's success changed the kei-car market, and other producers such as Subaru, with the Family Rex, quickly followed suit with cut-price commercial vehicles that were really intended for private use.   The Alto helped Suzuki move into 7th place in Japanese production for cars and trucks.
1979 Alto (SS30V) van  
  (rear-view)
In January 1981, the F5A 4-stroke 543cc (33.1 cu in) from the Fronte was also made available for the Alto.  Although it only had a single-barrel carburetor, it put out 28 PS (21 kW) but at 6,000 rpm.  Torque was considerably lower, down from 5.3 to 4.2 kg/m (52 to 41 N/m; 38 to 30 lb·/t).  In 1981 the Alto also became available in the United Kingdom.  While Suzuki held on to the 2-stroke engine concept for a half decade longer than any of its Japanese competitors, eventually in September 1981 due to market pressures and ever tightening emissions regulations it was finally retired.
***************
Body Style: 3 or 5-door hatchback;   3-door van.
Layout: front-engine,   front-wheel-drive.
Engine: 539cc T5B 2-stroke I3 (SS30);     543cc F5A I3 (SS40)
Transmission: 4-speed manual.
Wheelbase: 2,150 mm (84.6 in)       Length: 3,195 mm (125.8 in)
Width: 1,395 mm (54.9 in)       Height: 1,335 mm (52.6 in)
Curb Weight: 530–570 kg (1,170–1,260 lb)
***************
The 2nd Generation (1984 – 1988)
Suzuki Alto 2G  
  (CA71 in white)
The 2nd generation (CA71) was introduced in September 1984.  It continued with the F5A engine of the SS40, but was also available with turbocharged and multi-valve engines, mainly in the Alto "Works" series.  In December 1984 a 4-wheel drive version (CC71) was added.  Performance versions of the Alto first appeared in 1985 with the introduction of the turbocharger.  It gradually acquired more performance related modifications until the "Works" version was introduced in February 1987 which produced a maximum power of 47.5bhp at 6,000rpm with a torque of 69Nm at 3,500rpm.   The Alto Works was the first kei-car to reach the legal limit of 64 PS (47 kW).  It acquired considerable popularity, with scale models of it still made by the Fujimi Company.  A 5-door version became available in October 1985.  This was superficially identical to that of the Fronte's, but the rear seat folded flat and it was technically speaking a commercial vehicle.
Alto "Juna" Special Edition : 
 (CA72)
 In July 1986 the (CA/CC71) received a thorough facelift.  New wraparound headlights, a new dash and interior heralded the newly available "ITL" rear suspension (Isolated Trailing Link), a 3-link rigid setup.  Some lower end models retained the earlier leaf sprung rigid axle, and those with ITL received the (CA/CC72) chassis code.   A "Walkthrough Van" was introduced in January 1987, while at the other end of the spectrum, the personal coupé Cervo on the (CA/CC72) base was introduced in 1988 with a new 547 cc (33.4 cu in) F5B engine.  In August 1987, the higher spec Alto became available with a 3-speed automatic rather than the 2-speed unit that had been used before.
Alto Works RS-R : 
 (CC72)
 Most export markets received the passenger car version, which would have been badged "Suzuki Fronte" in Japan, but were usually sold as Alto's abroad.  When equipped with the 543 cc F5A engine, the export model code was (SB305).
3rd Generation (1988–1994)
1992 Alto 3G :
 (CL11/CM11)
The 3rd generation Alto (CL11/CM11) replaced the CA71 in September 1988.  This was the last generation of Alto to have an associated Fronte model.  It had strikingly angular styling, with an unusual glazed C-pillar on the 5-door.  Another curiosity of this generation was the availability of a version with a sliding door on the driver's side, the "Slide Slim", intended to simplify entering and exiting in tight spaces, making it particularly helpful to the old and infirm.  The Slide Slim had two regular doors on the passenger (left/off) side.
The Alto "Slide Slim" : 
When the Fronte name was discontinued in October 1989, the passenger car versions (CN/CP11) became Altos.  Initially the CL11 used the 12-valve 42 PS (31 kW) F5B engine known from the SS71 Cervo, but also added 34 PS (25 kW) 6-valve version in lower-spec versions.  A 46 PS (34 kW) DOHC version was also available in the Twin Cam Rl.  Passenger car versions had the same engines, but all with 2 PS less due to more stringent emission controls.  The fuel-injected, 12-valve, turbocharged "Works" models came with a SOHC 58 PS (43 kW) engine (FF S/X or 4WD S/R) or a 64 PS (47 kW) DOHC version (FF RS/X or 4WD RS/R).  The front-wheel-drive Works were available with a 3-speed automatic in addition to the standard 5-speed manual gearbox.  This generation was generally not exported, and was never built by Suzuki with engines of more than 660 cc.
[ The 660cc Era ]
(1990-1991 Alto Works (CN21), note the aftermarket  Watanabe Minilite style alloy wheels)
When the Kei-car standards were changed in 1990, the engine was upgraded to the 657 cc (40.1 cu in) F6A, and the Alto became the (CL/CM/CN/CP21) in the process.  The new standards also allowed for a 100 mm (3.9 in) longer car, which meant new bigger front and rear bumper, and new headlights and grille.  Lower grade Van versions received a 6-valve 36 PS (26 kW) engine, while passenger car versions (and the l'Èpo Van) got a 12-valve, 52 PS (38 kW) version.  4WD versions with the 3-speed automatic transmission were fuel-injected and offered three more horsepower.  The F6A engined Works RS/X and RS/R still claimed the legally limited 64 PS (47 kW), but the lower grade Turbo (introduced in July) received a 6-valve SOHC-engine producing 61 hp (45 kW).  Reflecting decreased tax benefits for commercial Kei cars, the Works series were now classified as passenger vehicles, allowing for a real back seat.
The 1992 Suzuki Alto Fe-P 4WD 5-door sedan (CS22)
In September 1991, responding to increasing safety demands, the Alto received side impact protection.  Also, the vertical door handles on 3-door versions were replaced by traditional horizontal ones.  The re-engineering was extensive enough to necessitate new model codes, with vans becoming (CL/CM22) FF/4WD and passenger versions (including the Works) now called (CR/CS22).  While performance engines remained as they were, the "cooking" Altos' engines were updated with power outputs up to 40 and 52 PS (29 and 38 kW) respectively.
1990 Alto RS/R : 
(twin cam)
This was the model that reached limited exports.  The New Zealand version was mostly the same as the Japanese market 5-door van model, with a cargo oriented bare-bones trim combined with the rather soft Japanese suspension settings and light, low-geared steering.  Unlike the Japanese models, however, this low spec was coupled to the carbureted 4-valve engine with 38.2 kW (52 PS / 51 hp) and a standard 5-speed transmission.  A 3-speed automatic was also available.  In a period test, this model reached the 0-100 km/h benchmark in 15.9 seconds and a top speed of 148 km/h (92 mph).
[ The Alto Hustle ]
Alto Hustle (CR22S) :
 (with Alto Works sideskirts)
Suzuki also produced a version of the Alto, known as the Alto Hustle, with a raised roof behind the front seats.  This was unusual in that it used a modification of the 5-door Alto's body rather than a completely new body, allowing Suzuki to market it as part of the Alto family.  Its appearance was similar to the Nissan AD Max van.  The Hustle was short-lived, only being offered between November 1991 and October 1993.
The engine options were mostly as for other Altos, albeit without the turbocharged offerings.  The standard model had 40 PS (29 kW), while a 4-valve version had 52 or 55 PS (38 or 40 kW) depending on if it was carburetted or fuel injected.  The lowest and highest powered versions were also available with 4-wheel-drive, and there was a bare bones 2-seater version (Hu-2) on offer.
4th Generation (1994-1998)
1994 Alto 4G :
 (HA11)
The 4th generation (HA11) appeared in November 1994.  The design was marked by simplicity, as Suzuki strived to return to making a more basic car.  The "Slide Slim" model, with its sliding door on one side, was discontinued, as were some of the higher end versions of the 3rd generation Alto.  The new Wagon R took over much of the more expensive Alto's market share, leaving the Alto to compete at the lower end of the market.  The 4th generation was generally not exported, with most foreign markets instead receiving Alto-badged versions of the Indian-built Maruti Zen.
1997 Alto (HA11) : 
 (facelift model)
The 657 cc (40.1 cu in) F6A engines were joined by a new high-performance 64 PS (47 kW) 658 cc (40.2 cu in) K6A (HA21) for the Works RS/Z model.  Front-wheel drive or full-time 4-wheel drive were offered, in 3- or 5-door sedans or as a 3-door van.  The Works model was also reclassified as a sedan, as the advantages for light commercial cars no longer applied.  The tailgate and rear doors are still fairly angular, but the front was more rounded than previous models.
Alto Works (HA21) : 
 (facelift model)
[ Chronology ]
In March 1995, the Alto Sv model appeared.  This was a special fuel economy model, well equipped with air conditioning, power steering, AM/FM cassette stereo, etc.   The "Alto With", a limited sporty edition based on the well-equipped Sf model also with 4-wheel drive with a front and rear spoiler, appeared in June 1995.  In July a version of the Works Turbo ie/s called the Limited appeared, this had special stereo equipment and keyless entry and power locks.  It was developed by the Japanese audio manufacturer AddZest (Clarion).  In November 1995 the Works model received a new grille and front bumper, with a bigger opening.  In May 1996 the "l'Èpo" model appeared, this 3 or 5-door sedan was based on the Se/Le model and was also available with 4-wheel drive.  This version received full power equipment, remote key entry, distinctly upholstered full fabric seats rather than the vinyl backed units of the Se/Le, and hubcaps.
The Works Turbo F Limited ie/s version appeared in November 1996, offering a carbon panel, special alloy wheels, and more spoilers.  In April 1997 the range received a facelift with side door impact beams and a new front design, with new marker lights beneath the headlights and a redesigned bootlid.  The Alto l'Èpo P2 appeared at the same time, using a fuel injected version of the 12-valve engine with 54 PS (40 kW) rather than the usual 52 PS (38 kW) carburetted unit.   All 12-valve models fitted with 4-wheel drive and automatic transmission received a 55 PS (40 kW) fuel injected version, as was the case since the 3rd generation Alto.  The l'Èpo models also received a new optional airbag.  The Works models only received smaller changes at this time, such as white-faced meters in the dashboard.  The RS/Z also received 14-inch wheels and fuller equipment.  In November 1997 the even better equipped l'Èpo Limited model appeared, with a high power CD stereo etc.  In January 1998 the Works Sports Limited model appeared, a Works ie/s with 14-inch wheels and special seats.  In May the "Alto Beam" special model appeared, with UV reflecting glass and extra large seats.
In Popular Culture, the "Works" version of the 4th generation Suzuki Alto appears alongside many of its kei sports car contemporaries in "Kat's Run : Zen-Nippon K Car Senshuken" in the Super Famicom series.
5th Generation (1998-2004)
1998 Alto 5G : 
  (HA12)
The 5th-generation Alto (HA12/22) was introduced in October 1998.  The styling was generally more rounded, the shape of the cabin showing the Alto's relationship with the new Suzuki Kei.  The 658 ccK6A engine was now also available without a turbocharger, joining the turbocharged version and the familiar 657 cc F6A engines.  The turbocharged Works models were available with a 60 hp F6A engine (i.e., 5MT/3AT, and FF or 4WD) or a 64 PS VVT K6A (RS/Z, 5MT and FF or 4WD).  The front-wheel-drive RS/Z was sold with a non-VVT K6A engine when in combination with a 4-speed automatic transmission, it too with a claimed 64 PS.  In December 2000, the Works versions were discontinued, as the Alto was realigned as an economy version.  The Suzuki Kei Sports picked up the Works' mantle.
1998 Alto 5G : 
(interior)
Several derivatives were produced from this generation.  Suzuki produced two "classic-style" versions, the Alto C with a deep chrome grille and a curious headlamp arrangement by which circular main headlamps were joined with ovoid sidelights and indicators, which was shared with the Alto Works, and the Alto C2 which had separate headlamps and sidelights and a wider grille.  Mazda also sold the standard Alto as the Carol and Mitsuoka used the Carol as a basis for their Ray.
2000 Alto 5G Van :
 (HA23V)
In December 2000, the fifth generation Alto received a thorough facelift, becoming the (HA23).  As the Works was discontinued, naturally aspirated versions of the K6A became the only ones on offer, with either 54 PS (40 kW) or 46 PS (34 kW) in an especially efficient lean-burn iteration.  Front or 4-wheel drive, manual and automatic transmissions were available, in either a 3 or 5-door hatchback body.  A 3-door van version remained available.
6th Generation (2004-2009)
2005-2006 Alto 6G : 
 (HA24)
The 6th generation (HA24) was introduced in 2004.  The bonnet and headlamps curved down at the front, giving a similar effect to the Toyota WiLL Vi or the Citroën C2.  The Alto was realigned as a less costly car to accommodate new models such as the Cervo and Alto Lapin.  The more powerful engines were moved into the other more upmarket versions like the Suzuki Kei Works and Alto Lapin SS, leaving the Alto with only a 54 PS (53 hp / 40 kW) version.  In Japan, this version of the Alto was rebadged as the Nissan Pino and Mazda Carol.
7th Generation (2009-2014)
The 7th generation was first shown at the 2009 Tokyo Motor Show alongside its sister car, the Mazda Carol.  It was available with a 660 cc (40 cu in) engine, a 5-speed manual, a 4-speed automatic or a CVT transmission, in FWD or 4WD variants.  Under the Japanese 10-15 test cycle, the front-wheel-drive with CVT achieved 24.5 km/litre fuel economy.
2010 Alto 7G : 
 (HA25)
In 2011, Suzuki launched the Alto Eco variant, that featured the R06A engine lifted from the Suzuki MR Wagon and an idling stop function.  It was capable of reaching a fuel economy of 30.2 km/L (71MPG) based on Japan's JC08 Mode test cycle (32 km/L under 10-15 test cycle).  This is .2 km/L higher than the Daihatsu Mira e:S.  In 2013, the Alto Eco was updated with the addition of Suzuki's ENE-CHARGE system, first applied on the 5th generation Wagon R.  With this technology, fuel economy has now improved to 33.0 km/L based on Japan's JC08 Mode test cycle.
8th Generation (2014 – date)
2014 Alto 8G :
 (HA36)
The 8th generation Alto was introduced in December 2014 in Japan, and has a more retro style.  The new Alto was designed to have a very low fuel consumption, and is 60 kg (132 lb) lighter than the outgoing model.  This was achieved using "Suzuki Green Technology" for the body and the engine, and resulted in the car having a claimed fuel consumption of 37 km/L.  
Alto Van VP : 
 (HA36S)
The new Alto is available with either a naturally-aspirated 658 cc (40.2 cu in) inline-three engine, or a turbocharged version of the same power unit.  It is available with either a 5-speed manual transmission, or a CVT automatic transmission.  A Turbo RS variant has been confirmed, and is expected to go into production in March 2015.
Alto Turbo RS : 
*******************************************
*******************************************
  The "Suzuki Alto" in Computer Games :
Alto Works in Kat's Run – Zennihon K Car Senshuken (1995):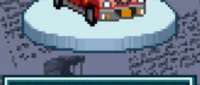 '90 Front Mission Alternative (1997):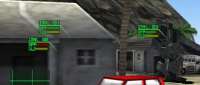 Alto Works in Choro Q2 (1997):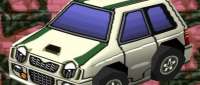 '90 Gran Turismo 2 (1999):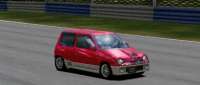 '97 Gran Turismo 2 (1999):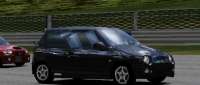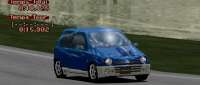 '98 Gran Turismo 2 (1999):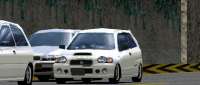 '97 Alto Works in Rally de Europe (2000):
  '98 Sega GT (2000):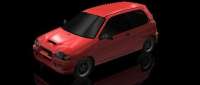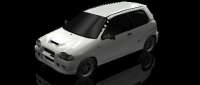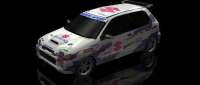 '97 Alto Works in Gran Turismo 3 A-Spec (2001):
  Alto Works in Touge Max G (2000):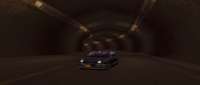 Thrill Drive 2 (2001):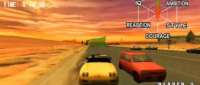 '97 auto modellista (2002):
  '90 Kaido Battle (Tokyo Xtreme Racer: Drift) (2003):
  '97 Alto Works in Gran Turismo 4: Prologue (2003):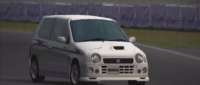 '00 Muscle Car 3: Illegal Street (2003):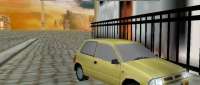 '97 Gran Turismo 4 (2004):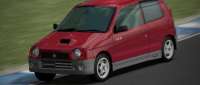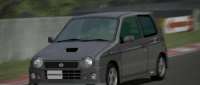 '90 Kaido Battle 2: Chain Reaction (Kaido Racer) (2004):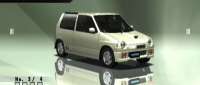 '00 Taksi: Bez Mormozov (Taxi Racer) (2004):
  '02 Alto Lapin in Gran Turismo 4 (2004):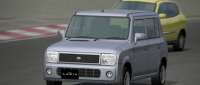 '05 Kaido Battle: Touge no Densetsu (Tokyo Xtreme Racer: Drift 2) (2005):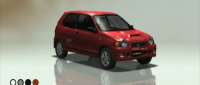 '00 World Racing 2  (2005):
  '00 Ship Simulator 2006 (2006):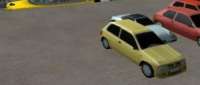 '00 Ship Simulator 2008 (2007):   
  '97 Gran Turismo 5 (2010):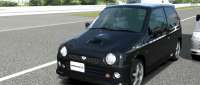 '02 Alto Lapin in Gran Turismo 5 (2010): Colin McRae Rally (2013):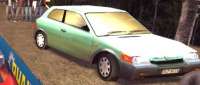 '97 Gran Turismo 6 (2013):
  '02 Suzuki Alto Lapin in Gran Turismo 6 (2013):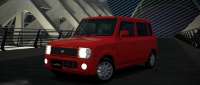 Heat The Road (2013):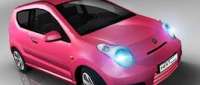 ********** (終) **********