"Daihatsu Move"
***** (K|C|F) *****

T h e   D a i h a t s u   M o v e   ( 

1 9 9 5 ~

)
( 
ダイハツ·ムーウ" 

)
' Daihatsu    Move '
The 'Giorgetto Giugiaro' designed Daihatsu Move is a 5-door hatchback of 658cc with either a 5-speed manual gearbox (140 kph top speed) or automatic (131 kph top speed).  Daihatsu successfully sold 500,000 Moves during its first 3 years of production.  The Move is built on the chassis of the Daihatsu Cuore but with a taller body and is now in its 6th Generation.
  The Move 1st Generation 
The 1995 – 1999 1st Generation Daihatsu Move was sold with a 659cc straight-3 engine in Japan and was called the ( L600 ) or ( L610 ) when equipped with 4WD.  A Move Custom appeared in 1997 with bigger headlights and a more traditional front-end treatment, combined with a more aggressive overall look.  The Move Custom line has continued to be available throughout the new generations of the Move.  There was also a 4-cylinder version, also of 659cc.  Available from the time of introduction, this was fitted with the DOHC 16-valve turbocharged JB-JL engine, and it was only available with front-wheel drive ( FWD ) and 64 PS ( 47 kW ).  This version has the chassis code ( L602 ).
#########################
#########################
Move 2G: 
  Move Custom:  
( 1999 – 2002 ) Move 2G ( L900 ) used the same chassis as the 1st Generation ( L600 )
Move 3G:   Move Custom: 
The
2002 – 2006

 3rd Generation Move ( 

L150 

/ 

L160 

).
Move 4G:   Move  Custom: 
#########################
#########################
The 4th Generation ( L175 / L185 ), October 2006 – 2010.  A KF-VE type non-turbo engine and a continuously variable transmission ( CVT ) were available on this model, providing superior acceleration performance and higher fuel efficiency of 23 km/L.  This latest Move is also one of the few kei-cars available with optional side curtain airbags.
The  Move  Custom:      ( 5th  Generation )
The 5th Generation ( LA100 / LA110 ), 2010 – 2014 was introduced in late 2010 as 2011 models.  With minor changes from the 4th Generation, and a new option to have a crash-avoidance system, it was a first for kei-cars.
The  

2015  

Daihatsu  Move:    ( Custom RS )
The 6th Generation ( LA150 / LA160 ) Move was launched in Japan on December 12th 2014.  This generation features a lightweight high-rigidity body structure with a reinforced underbody, improved suspension system, and a power mode steering switch that allows drivers to change the control of the engine and CVT at the touch of a button.  Fuel economy is now up to 31.0 km/L while turbocharged models ( Custom only ) can get up to 27.4 km/L.
#########################
[ O T H E R    M A R K E T S ]
In Malaysia, Perodua manufactures a version of the Move called the Kenari.
In China, the FAW Tianjin joint venture between First Automobile Works and Toyota produces a petrol and electric version of the Move.  The electric version is exported to the US as the Miles ZX40.
The first two generation Moves were also exported to Europe, where they also went by their JDM name.  Due to poor sales, Daihatsu did not export the 3rd or 4th Generation Moves to Europe, making it strictly a JDM model.
#########################
[ O T H E R    S T Y L E S ]
Variations include the Grand Move ( not a kei-car ), the Move Latte and Move Custom which features a sportier look than the original Move and is often equipped with sport rims and bodykits and there is a  more stylish version the Move Conte.
[ T h e   D a i h a t s u   M o v e   C a n b u s ]
Daihatsu's press release explains that it combines the verb 'can' to describe the van's ability to do almost anything, with the noun 'bus' to describe the shape of the car.  It's also the name for the internal communications hub for a car's computer, which is totally 'can-do'.  It is described as 'A wagon featuring a novel style designed to attract women looking to enjoy their own lifestyles' !!
Launched on September 17th 2016, the rear seats can slide fore and aft to allow for more cargo space or rear legroom.  It also has little drawers under the seats for extra storage, and they can slide out to hold bags.  Plus, check out the retro interior with bench seats front and rear.  Those seats can also be decked out with washable covers in  four styles, including, licensed Disney designs !!
#########################
[ T h e   D a i h a t s u   M o v e   C o n t e ]
The Move Conte is another cosmetic variation of the Move, geared at a more stylish look, it was launched in August 2008.  It produces 58 bhp ( 43 kW ) in the standard model and 64 bhp ( 48 kW ) in turbocharged form.
  'The Move Conte'  
It is also available as a Custom model.  In September 2011, a Toyota version of the Move Conte, the Pixis Space, was first shown.
#########################
[ T h e   D a i h a t s u   M o v e   L a t t e ]
The Move Latte is a cosmetic variation of the Daihatsu Move with a target market of women in their late 20's and early 30's who 'frequent cafés' and is related to the Daihatsu Mira Gino.
   'The Move Latte'  
The Move Latte was launched on August 23rd 2004.  On June 2nd 2005, Daihatsu launched two sporty versions, the 'Cool' and the 'Cool Turbo'.  Then, on June 4th 2007, two face-lifted versions of both the Move Latte and the Move Latte Cool were launched.  The Move Latte was discontinued in March 2009.
  The 'Daihatsu Move' in

Computer Games

:
'95 Move in Gran Turismo 2 (1999):
  '97 Move in Gran Turismo 2 (1999):
  '98 Move in Gran Turismo 2 (1999):
  Daihatsu Move in GT Advance Championship Racing (2001):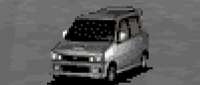 Move in auto modellista (2002):
  Move in GT Advance 3: Pro Concept Racing (2003):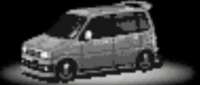 Move in GT Cube (GT Pro Series) (2003):
  Move in Shutokou Battle 01 (Tokyo Xtreme Racer 3) (2003):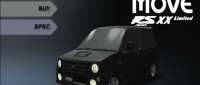 '95 Move in Gran Turismo 4 (2004):
  '97 Move in Gran Turismo 4 (2004):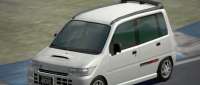 '02 Move in Gran Turismo 4 (2004):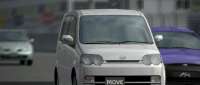 Move in Racing Battle: C1 Grand Prix (2005): 
  Move in GT Pro Series (2006):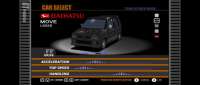 '95 Move in Gran Turismo (2009): 
  '97 Move in Gran Turismo (2009):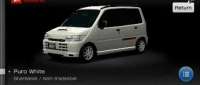 '02 Move in Gran Turismo (2009):
  '95 Move in Gran Turismo 5 (2010):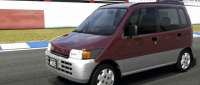 '97 Move in Gran Turismo 5 (2010):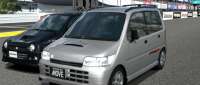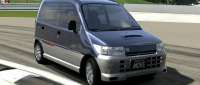 '02 Move in Gran Turismo 5 (2010):
  '95 Move in Gran Turismo 6 (2013): 
  '02 Move in Gran Turismo 6 (2013):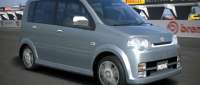 '02 Move in Shutokou Battle Xtreme (2017): 
  '08 Move Conte in Drift City (2007):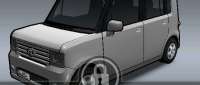 '08 Move Conte in Drift City Mobile (2015):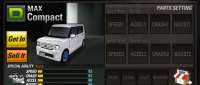 Move Latte in Burnout Dominator (2007): 
#########################
***** (終) *****